A TEAM OF PROFESSIONALS READY TO HELP
Business consultants are key – that's why when it comes to client selection, we're choosy. We want to give each of you the time and guidance you deserve. We carefully review all client applications and handpick which consultant will be best for your business needs. At NO cost to you. The SBDC is a direct route for small businesses in search of success. We know that we didn't get there alone. And neither will you.
2022 RESULTS (as of 10-31-22)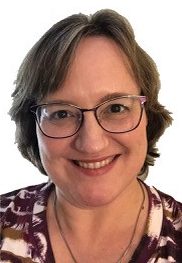 Nurse Practitioner, Certified Foot Care Specialist, and Patient Advocate
Foot Care Professionals, LLC Success Story: Helping People Live Well With Their Feet
Imagine waking up every morning, wondering what adventures the new day will bring?
This is every day in the life of Foot Care Professionals.
My name is Sheila Buehler. I am a nurse practitioner, certified foot care specialist, and patient advocate with 27 years of medical and surgical experience, spanning from inpatient nursing care in organ transplant to outpatient work with gastroenterological cancer prevention and treatment to procedure work in podiatry. It is an honor and privilege as a nurse practitioner to empower and enhance life at its various stages. My work in developing Foot Care Professionals is no exception.
Foot Care Professionals, LLC is a medical foot care company that provides toenail trimming, debridement (thinning), callus care, and education for clients on how they can live well with their unique foot structure. Between the back, the hips, the knees, vision problems, hand dexterity, thick curved toenails, painful calluses, and neurological problems such as dementia, stroke, and Parkinson's disease, we all need help with our feet at some point in our lives. This company was developed in late 2021 after experiencing firsthand barriers to adequate foot care and the resulting complications. My mission is to increase access to timely appointments, to increase community and client education by helping people learn what they can do to help themselves maintain their feet, and when to seek professional help. This is an area of medicine where regular care prevents expensive, painful complications.
With these thoughts in mind, I sought guidance at the Small Business Development Center (SBDC) in Rochester, MN. Mr. Mark Thein, the executive director, graciously spent time listening to the business concept, goals, and listed the next specific steps. This was handsdown one of the most efficient meetings I have ever had the privilege of attending. Mark quickly grasped the business concept, asked relevant questions, and provided me with succinct actionable steps to take to make the concept a reality. The mission began to take form, and within a few short weeks, Foot Care Professionals became an official business entity.
The support of the Small Business Development Center did not end there. Actually, it was only the beginning. Once Foot Care Professionals became established, Mr. Thein provided further support by referring me to specific business entities to assist with logo design and marketing direction. The expertise of Pelaez Creative and JLB Marketing and Consulting was provided to me at no charge. I greatly appreciated this guidance as I speak the language of medicine, not business and marketing. Jose and Jamie took my passion and turned it into a visible reality. The logo has become a symbol of inspiration for me and a symbol of relief and comfort for my clients.
As a health care business, my focus remains on caring for the client. Specific goals include: -improving access to foot care services by offering day, evening, weekend hours and by offering care in-office as well as in-home -teaching clients and the Rochester community why their feet do what they do and what they can do to help themselves, and also when to seek professional care -hiring and training staff to meet client demand, both through local endeavors as well as through work with the American Foot Care Nurses Association -offering care for surrounding area in addition to Rochester as needed -maintaining a high level of professional service that includes toenail and callus management, ongoing client education based on assessment of their feet and shoegear/inserts, and community education.
Currently, Foot Care Professionals is 7 months old and continues to grow. Various lessons have been learned along the way. The SBDC has remained available every step of the way. Marketing support remains integral to its growth as the biggest obstacle so far has been getting the word out that this service exists. Various forms of foot care are available, yet the needs of each individual client vary. Some need care in the home. Some requirement sharp debridement, not provided by other current foot care providers. Some need education on what their unique foot structure requires to prevent pain and ulceration. Foot Care Professionals aims to provide a high level of service to address these issues and prevent complications, saving money and time and pain. The Small Business Development Center has played a critical role in helping Foot Care Professionals develop an online marketing and social media presence. They also continue to follow and remain available for updates and more advanced intervention as needed.
With the growth Foot Care Professionals has enjoyed comes questions about best options for future development. Once again, I sought the expertise of the SBDC to weigh the pros and cons of expansion with a small business and financial expert. Mr. Thein referred me to Mr. Rick Indrelie, an economic and finance consultant.
This is where the next phase of the adventure began. I was truly impressed with Mr. Indrelie's ability to take the data from my business and translate it into a logical format that allowed a well-informed decision to be made. I thought I had spreadsheets – you should see his! He really drilled down into the data, even did field research, and guided me through the expansion decision. He is a phenomenal teacher who provided examples to help me understand business finance concepts. The level of consideration he gave to the business was truly amazing. I remain grateful for his professional opinion and expertise. It boggles my mind how easy it was to work with him and Mr. Thein to get useable information to guide the business. What an amazing resource— right here in our own community!
With regard to community involvement, Foot Care Professionals remains committed to client and community education. Presentations regarding changes of the feet over time and what can be done about it are offered to medical providers and clients, free of charge. There is much that each person can do to help themselves prevent foot pain, if only they know what to do and why. To date, presentations have been provided for the Olmsted County Senior Provider group, Shorewood Senior Living clients, 125 Live community center, and semaaa (Southeastern Minnesota Area Agency on Aging). Community Education and RCTC's LIFE (Learning is ForEver) have also been offered complimentary education seminars to increase community education.
I can't stress enough the role the Small Business Development Center has played in launching Foot Care Professionals. I have been supported every step of the way. The experts I have been connected with through the SBDC have given me usable business tools. My experience with the SBDC has enriched my background, provided me with training and resources critical to the forward growth of my business. The only thing I fear is stagnation, and the SBDC helps keep forward momentum without wasting time on costly mistakes. I experienced rapid response to questions and connection to critical experts in marketing and budgeting along the way. Without the SBDC's guidance, this business would not have near the online presence it currently enjoys, and plans to expand as the business grows.
My hope is that as a result of Foot Care Professionals, Rochester and the surrounding area will enjoy a better quality of life, with less foot pain, improved mobility, decreased ulcerations, and improved access to professional medical foot care. The SBDC has turned this passion from concept to expanding reality.
The adventure continues…
The story of my experience with the SBDC is offered in appreciation for the past and ongoing efforts of Mr. Mark Thein, Mr. Jose Pelaez, Ms. Jamie Bjerke, and Mr. Rick Indrelie without whose work this expanding business would not be possible.